Nancy White can help you sell your home today in Rancho Santa Fe!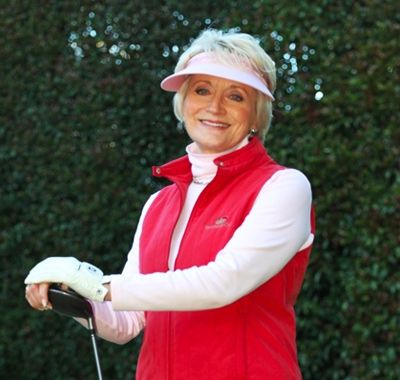 My goal for a successful marketing plan is:
Get the highest price

In a reasonable amount of time

With the least amount of inconvenience for my Seller.


All else is secondary. My goal is not to just market your property; my goal is to sell it. You have two important decisions to make in selling your property. The selection of a listing agent is the most important decision in marketing residential real estate. The second most important decision is the price. The decision of "which agent" and "what price" should be 2 separate decisions.
"Sales is something that you do for someone, not to someone."
-B.Bomba
The Number One Mistake sellers make is to hire the agent who told them the highest recommended listing price. This often means the home is improperly priced and is marketed by the agent who is least qualified to achieve that price. This also means the wrong buyers are coming to look at your house. If you have it priced correctly, the right buyers will come.
Nancy's Seller Strategies

The benefits to my seller clients for all this involved analysis in setting a price is they will get a higher sales price in a shorter than average marketing time and with the minimal amount of inconvenience to them in their busy lifestyles.

I have lived in Rancho Santa Fe in North San Diego County since 1989. I am involved with many community organizations, as well as my company. Because of this involvement, I have a good sense of the market on many different levels. And because I have been in real estate since 1985 I have seen and understand the ups and downs of real estate, and especially Rancho Santa Fe and North San Diego County.

This experience has enabled me to continually bring sound analysis and advice on the ever-changing real estate market conditions to my seller clients.

If you want to learn more about seller strategies, call me today at (866) 800-6505.
Your Home's Value

Finding the value of residential real estate is almost a science. It is not just about the bedrooms, baths, architectural style, size of lot and the neighborhood. It is more about estimating a future event -what it will sell for - based on what buyers will perceive the home's value and what the seller is willing to sell it for. Mostly buying a home is an emotional decision which then has to be justified by a lender agreeing to lend the monies to buy this home. So it is an emotional choice which is countered by reality.
Properties that are on the market now, or active, would be the "hopefuls" -the price the sellers have set and are hopeful it will sell. This price is not always set in reality.
The pending sales are the properties where the seller has agreed to sell their home for a price agreed upon with the prospective buyer. (This price is not revealed until the property has sold.) There are many hurdles that must be overcome during this period before the escrow can close.
The closed sales or sold homes are reality. The buyer and the seller shook hands and all the details were worked out to the satisfaction of each party.
The difference between an active listing and a sold listing is a time value. The sold property is based on a past market, while an active listing will be based on a future market. I pride myself in coming up with a true and honest value for my clients. I study the numbers carefully and am pretty accurate with my pricing advice.

If you want to learn more about your home's value, call me today at (866) 800-6505.