Nancy White's - Buyer Advantage Program
Did you know that 80% of all buyers go on-line to look for houses before they ever call an agent? And that number is rising all the time.


My job, after you have gathered all this raw data, is to use my knowledge of the local market and translate your findings to make sense of the market for you. Working with me you will have an understanding of the market you will be buying into. I am good with numbers and am happy to go into detail with you. It is important that you are comfortable with your decision. Remember, I am here to assist you with my knowledge of the market.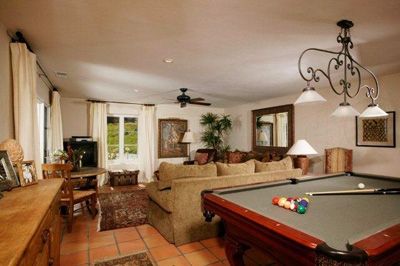 And savvy buyers, just like savvy sellers, will commit to a single agent to aggressively represent their best interests. Market conditions will always change, but a skilled agent can navigate through any type of market.

My Buyer Advantage Program allows you to buy a home efficiently with a professional and assertive Realtor representing you.
Moving from Cardiff to the Ranch or from Carlsbad to Del Mar?
You undoubtedly have friends who live nearby. Their advice is well-intended and their opinions are good. Bottom line: How many homes did your friends buy or sell last year? Probably none. Get the advice from a true expert - it will make your life easier.
Relocating from out-of-the-area?
You focus on your job. Let me, an experienced Realtor who specializes in the area, find you the right house, and help orchestrate your family's move into your new lifestyle in Rancho Santa Fe and North San Diego County.
"My husband and I relocated to Rancho Santa Fe last fall. I looked for a Realtor who knew and loved the area, was involved in the community, and was a dedicated professional. I found that and more in Nancy White. Nancy listened to what we wanted in a home. She did her research and previewed all the homes she presented to us. Her counsel was very helpful in choosing between two homes we truly loved. Within two visits (three days total), we had our home! Nancy continued to be a wonderful resource as we moved, hired landscapers, joined community organizations and searched out doctors, hairdressers, and other invaluable contacts. With Nancy's help our transition to Rancho Santa Fe has been a very positive experience. We've found a home, a beautiful community and a lovely friendship.
-K. G., new residents"
Down-sizing?
This is more than just changing houses. This is a lifestyle change. The challenges can be great, but as an experienced professional, I can make the stress less and the excitement more. I have clients who have tired of keeping horses and a large grove, and want to simplify their lives. Also, I hold a Seniors Real Estate Specialist designation and have worked extensively with Seniors moving from their life-long home into a more accommodating situation.
What should you pay for that house?
As an active Realtor who is trained and skilled in this business for over 25 years, I tend to have a more precise pulse on the market than someone who buys a house every 5 or 7 years. My in-depth knowledge of the current market conditions and my ability to look at the numbers gives my clients a distinct advantage. If you had at your disposal all the tools to satisfy every facet of your home buying process, and if they were available at no cost to you, wouldn't you use them to your advantage?


If you have any questions about my Buyer Advantage Program, call me today at (858) 735-6505.